White Rock Resort-Hotel

It is a premiere Philippines beach resort that spans a 5.7-hectare property located along serene Subic Bay, just 2-hours leisurely and scenic drive from Manila. An ideal vacation spot, it boasts of complete resort amenities and perfect for water sports with a peaceful ambiance. It is secluded by beautiful mountains that also makes the bay practically Tsunami-free.
Accommodation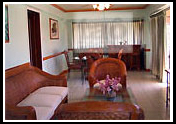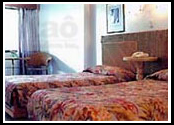 The Resort's 69 international-standard rooms in the main hotel area, 22 rooms in the Beachfront Area, 15 Beachside rooms, and 4 Beach Cottages are spacious and elegant which features balconies with seating area and a tropical design that is well-mixed with the comforts of the West with the charm of the East.

Room Features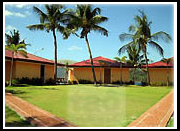 White Rock Beach and Resort offers health, recreational and sports activities that will be memorable experience for you and your family. A wide array of activities are offered for children, teenagers and adults. Enjoy your day playing bowling, beach volleyball or any other sports that suits you. Work out at our fully-equipped health club then relax in our spa offering all kinds of body and beauty treatments. Take a dip in our best swimming pools or snorkel and fish feed in our private beach cove and marine sanctuary. Surely, it will be an experience etched in your mind forever.