Subic Bay Shore
History
Uncover Subic's brilliant beauty!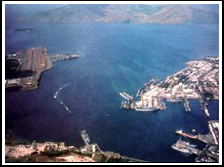 Colorful sparks of historic events are tied together by Subic's people that's can be seen by the Freeport's edifices, streets, and parks among others. The growth that Subic Bay has undergone for over two centuries leaves one in great admiration how this former ammunition depot gradually become a world class Freeport.
Flora
Discover Subic's Botanical Features!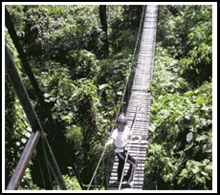 The Freeport's rich and fertile soil makes it a right host to a range of ornamental, medicinal, and fruit-bearing trees and plants. From common shrubs to gigantic trees, to rare species of the Kingdom Plantae, Subic Bay effortlessly exemplifies a sanctuary blessed with life that is enhanced by its inhabitants.

Fauna
Feast Your Eyes!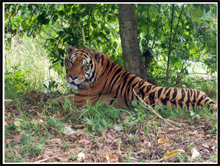 It is, in meeting the members of Kingdom Animalia, in the flesh. Subic Bay is solely cultivating a peaceful co-existence between human and wildlife; thus, its parklands that have long rescued, rehabilitated, and orphaned sick or injured animals. Animals of the jungle and marine life as well thrive and adapt to this menagerie that science and man mutually nursed for them.
People
Discover Subic Residents!
The Freeport's educated, English-speaking people and workforce live in harmony with their foreign counterparts who come from different cultural origins. Asian, European, American, and Australian nationals make up the Subic Bay neighborhood, bridging kinship with one another. The Freeport community continues to grow as more and more people are attracted to work and live in the area.
Subic Industry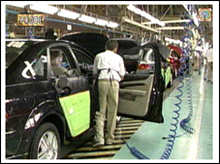 Subic Bay Freeport Zone boasts of four core investment areas: Central Business District, Subic Gateway, Subic Bay Industrial Park, and Subic Techno Park - that collectively serve as the foundations of its progressively dynamic trade and industry. Manufacturing-related businesses; electronic communications technology; warehousing and transshipment; banking; and education are among Subic Bay's commercial ventures that yield investment and consequently generate jobs.